Situated about 45 minutes outside center city of Ho Chi Minh City is the 36-hole Vietnam Golf & Country Club and the first such 2-course club in the country. This is an impressive and very busy, active facility featuring two slightly different looks to its two very playable and entertaining eighteens. Even so, either course looks as if it could alternatively fit right into the Southeastern United States.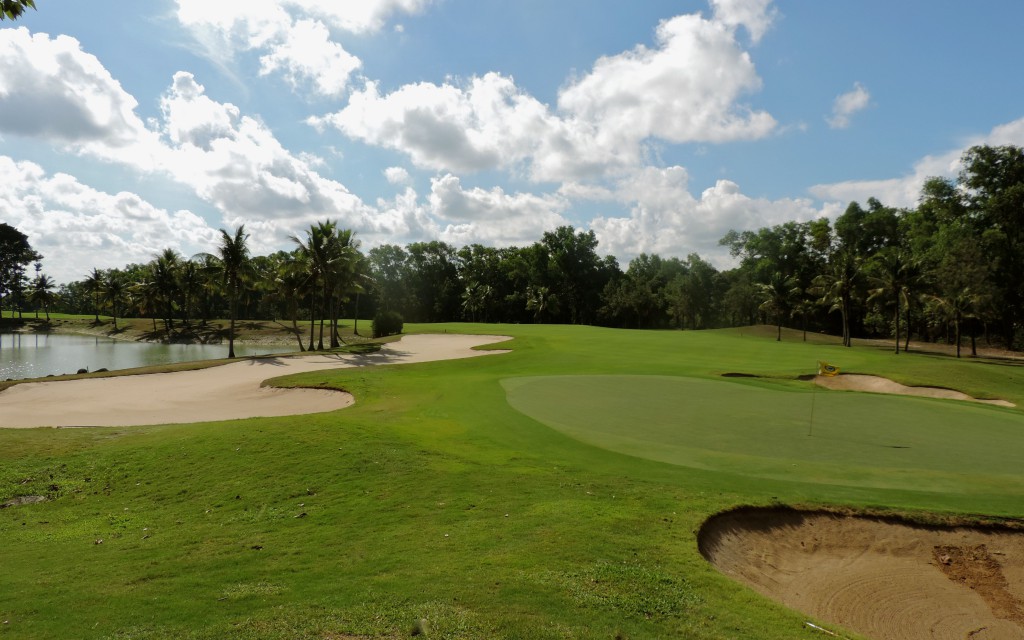 Water and bunkers frequently come into play on the East Course at the Vietnam Golf & Country Club. (Photo by Robert S. Fagan)
The East Course is the more abundantly bunkered and ornately adorned course. It has more holes in which the shaping is a bit more abrupt in the modern fashion with many putting surfaces featuring plateaus and mounding to make par-busting just a bit more complicated that you might otherwise assume. The newer of the two layouts (September, 1997), Lee Trevino gets credit for its design, but given his lack of training, experience, and time there, it is doubtful that his influence was much more than cameo. Nevertheless, this well-bunkered golf course pops with attractiveness and strategy.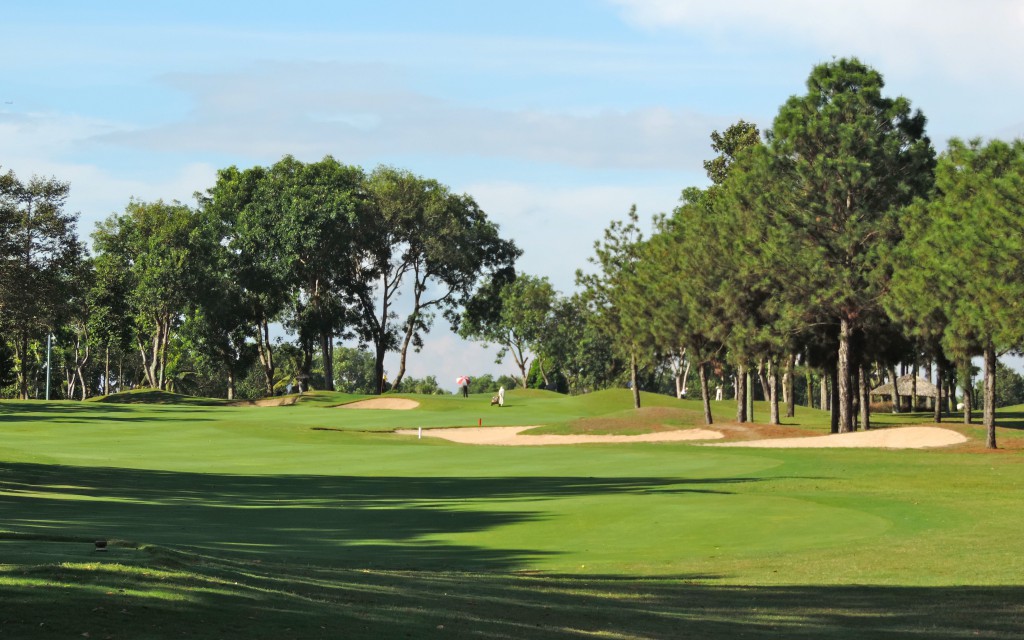 The par-four 2nd hole on the East Course is a beautiful, but demanding one. Long, slightly uphill and tight with strong bunkering and a smallish putting surface, par is a great score. (Photo by Robert S. Fagan)
In contrast, the older West Course (December, 1994) is a much more lay-of-the-land affair with little or no gentle sweeps to the topography and the bunkering is supplemental as opposed to being the featured challenge. It was designed by Taiwanese golf course architect Chen King Shih and the look and feel reminded me a great deal of Hilton Head Island or Beaufort, South Carolina or perhaps the Savannah, Georgia area. While the layout is not nearly as photogenic, it features some strong par-threes and constantly requires that you be accurate with your tee ball.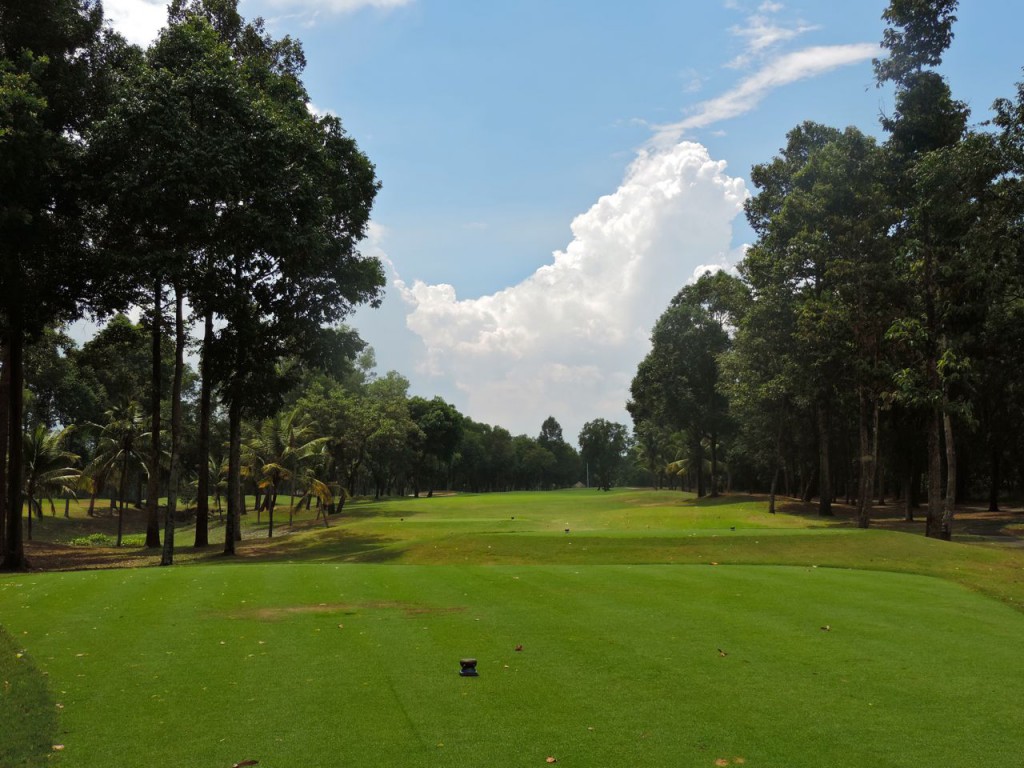 In contrast, the West Course is noticeably more of a lay-of-the-land layout with far fewer bunkers and more shallow ones at that. I found it reminiscent of the Low Country courses in South Carolina. (Photo by Robert S. Fagan)
The club is private though visitors may be able to arrange for play through the club, a hotel or better yet, the golf ground tour operator, GolfAsian Vietnam. Candidly, Americans will not travel half way across the world to play the Vietnam Golf & Country Club, but should they be in the area and want a game, either layout here will be sure to impress and entertain them.
Enjoy the video of the facility at https://www.youtube.com/watch?v=hXlj8uL-R10#t=58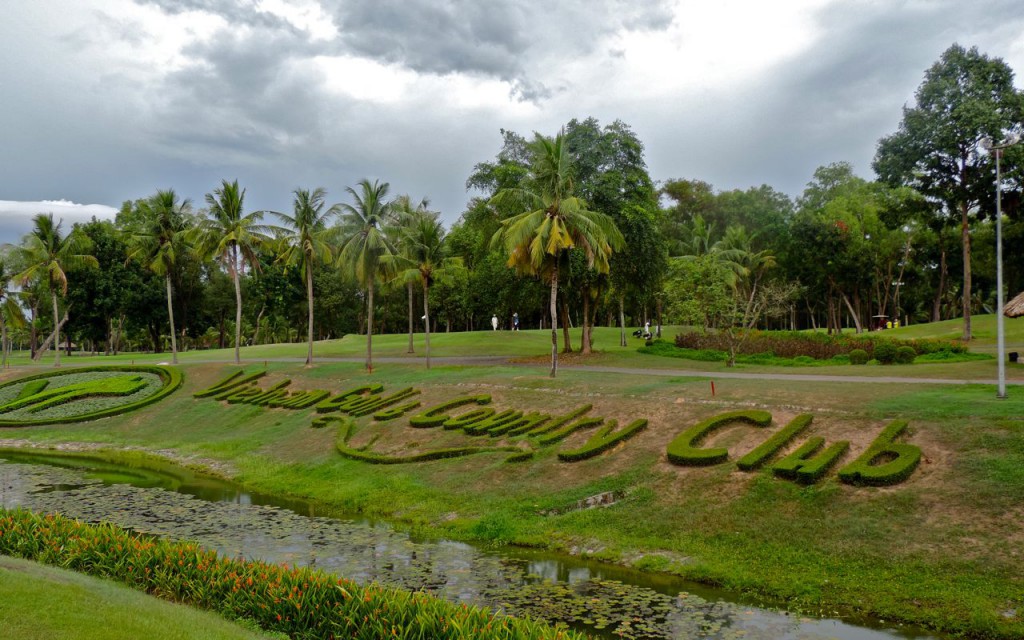 Bob Fagan features one of the most interesting backgrounds in travel and golf. Not only it is likely that Bob has played more American golf courses than any living person, he has been an accomplished player and instructor, holds a Ph.D. in Counseling, has been an innovative golf and life coach, PGA Section Executive Director, golf company executive, "Expert Golf Witness," and, of course, a highly acclaimed travel and golf writer.